Skip to Main Content
It looks like you're using Internet Explorer 11 or older. This website works best with modern browsers such as the latest versions of Chrome, Firefox, Safari, and Edge. If you continue with this browser, you may see unexpected results.
Catalog Search Tips for finding e-books
1. Use the Advanced Search option.
2. Type your search as either a Keyword or Subject.
3. Scroll down to the Format box and choose e-book from the drop-down menu.
Ebrary's Academic Complete Collection of E-books
Ebrary (now "Proquest Ebook Central") is a collection of over 130,000 ebooks from trusted publishers in all academic subject areas along with research tools such as personalized bookshelves, highlighting, and note options. For help with Ebrary see the Proquest Ebook Central User Guide.
ACLS Humanities E-Books
ACLS Humanities E-Book (HEB) is an online collection of over 5,500 books in the humanities recommended and reviewed by scholars. The selected titles are works of major importance that remain vital to both scholars and advanced students, and are frequently cited in the literature.
OverDrive
Overdrive - borrow popular ebooks and streaming audio-books from our library's collection. Read anywhere on your phone, tablet or computer. To use on your mobile device, download OverDrive's companion app Sora.
For help setting up the Sora app on your mobile device see this brief guide.
Open Access E-books
HathiTrust is a partnership of academic & research institutions, offering a collection of millions of titles digitized from libraries around the world. Begun in 2008, the goal of the partnership is to build a comprehensive archive of published literature. HathiTrust has pursued this goal chiefly by digitizing materials like books and journals from major library collections and other partners, such as Google and the Internet Archive.
Please note that although PEA Library is not a member of Hathi Trust, anyone can search and view the full-text content in this collection.
Open Library is an online project intended to create "one web page for every book ever published". Open Library is a project of the Internet Archive, a nonprofit organization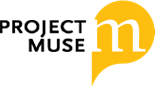 Ebook collections from Johns Hopkins University Press (all books and journals, through 31 May 2020)
Ohio State University Press (all books and journals, through 30 June 2020)
University of Nebraska Press (all books and journals, through 31 May 2020)
University of North Carolina Press (all books, through 30 June 2020)
Temple University Press (all books, through 30 June 2020)
Vanderbilt University Press (selecfed books, through 31 May 2020)